Mzansi Trending
#IsencaneLengane: Mzansi Left Worried About Thando's Health After They Noticed This 
Marriage is a goal for many individuals. A lot of people want to see themselves sharing a beautiful life with that one person that they have fallen in love with, but marriage is also a really big step, and it is important to be in the right state of mind and be sure that it is what you want in life, which is why marriage is mostly a step taken by adults.
But South Africans were left in shock when a reality TV show was created that focused on the lives of two teenagers who decided that they wanted to get married at the ages of 16 and 17. The two teenagers, who were still in school when they decided to take this decision, mainly because they were in love and felt that they were ready to start a life together and continue loving one another for many years to come,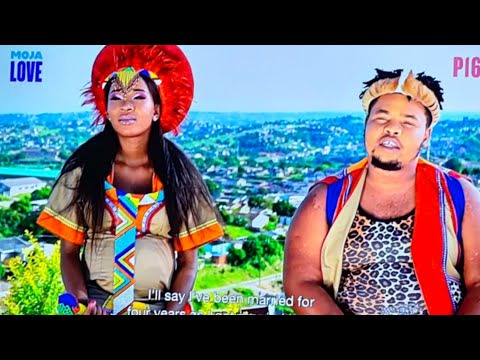 But many people were left in shock by the decision that they took at such a young age because they weren't fully mature enough to think things through and think about what it was that they were getting themselves into, especially because they were so young and had not explored the world's outside that much to see what it had to offer them.
Thando and Siyacela have been married now for four years, and their reality TV show is in session four. The show attracted a lot of views and fans who wanted to see what the life of two married teenagers would be like, and what people noticed throughout the sessions was that they made the wrong decision, and especially Thando, should not have married a guy like Siyacela, who gives her more headaches than peace.
Episode two of season four played last night, and while people were watching the show, they noticed that pregnant Thando does not look well, while her husband is out and about cheating on her with his side chick. Thando looked like she had lost weight, and it made people question if she was okay.